Welcome back to my Financial Friday series! Buckle up! Here comes week #2! If you missed the first post, you can check that out here:
---
Today I want to talk about how budgeting changed our financial game.
Budget. What a dirty word. Who else cringes when they think about actually doing a written, well thought out, planned well in advance budget?
I'll start off by telling you how I used to budget and plan for expenses:
I would spend all of my money, then fill in a spreadsheet at the end of the month with what I spent, and wonder where it all went and why I was overdrawn.
I was SO confused by people who would fill out a budget BEFORE the month begins. How do you know how much money you're going to make? How do you know how much stuff is going to cost?
I was an over spender – the first month we made a budget we had spent well over $500 in eating out. I'm not even kidding you guys.
Craig would spend $300 – $400 a month on food, chew, cigarettes, energy drinks, more food, tools, etc.
I would buy groceries on a credit card and joke to Craig, "Ha! It is credit card week until payday!"
I would put all clothes on a store credit card, we financed a couch, if we couldn't afford it, onto the Citi card or Discover card.
An overdraft fee was a monthly expense for us. It was bad. If I wanted it, I got it.
---
Adults carefully devise a plan and follow it. Children do what feels good. One definition of maturity is learning to delay pleasure. The Bible says it this way: "No discipline seems pleasant at the time, but it yields a harvest of righteousness."

– Dave Ramsey
---
Let me introduce you to my favorite budgeting tool: EveryDollar
So right away when we jumped into Dave Ramsey's plan I bought the app EveryDollar – I had tried SO many budgeting apps but none were keeping my budget in line. EveryDollar was a game changer. It also came with Dave's online course/program Financial Peace University for a total of $129.99 per year.
You guys. That's a big price tag but it is an INVESTMENT. I'm telling you right now, it has made us 10x that amount of money by finding an app that links to my bank and KEEPS ME ON TRACK!
If you're not ready to fork over the money, my mom uses a free version of EveryDollar – the only bummer is that it doesn't hook to your bank account unless you pay.
Craig also has the app downloaded on his phone and at any time can check our budget as well which involves him in our finances which was new for us! I used to do it all!
I have coworkers who have also enjoyed Mint – a budgeting app as well as writing out a zero based budget on pen and paper. No matter how broke you are, you can afford a budget.
Here is a tour of EveryDollar and you can actually test out your budget for free! There is also an info graphic on zero based budgeting. Here is a link: https://www.daveramsey.com/everydollar?snid=tools.everydollar
If you have an irregular income (like Craig and I do!) you have no excuse. You. Still. Need. A. BUDGET! If we can do it, so can you! Here on page four you can find the "tips for irregular income" work sheet: https://cdn.ramseysolutions.net/media/pdf/forms/fpu-budgeting-forms.pdf?_ga=2.236636228.496785712.1573394132-1556354130.1573394132&_gac=1.115059061.1573394157.CjwKCAiAh5_uBRA5EiwASW3IaprhQBhCWDGE7QLKVvi4rbFay94f-coI0MSsZV3Ab41yKyr-E9ArmRoCqRwQAvD_BwE
I'm going to let you look into that and decide what kind of budget works best for you. In the meantime, I'm going to tell you…
5 REASONS I LOVE BUDGETING!
I know how much money I have This may seem obvious but when an unexpected expense pops up, I know exactly if we will be able to cushion it and where we can adjust in our budget!
I feel like I got a raise! This is a very common feeling after sitting down and dividing the money into appropriate categories. If you finally can pin down exactly where your money is going, you can direct the right way! You'll find money you didn't even know was coming in.
I know what I can and cannot afford. If everyone is ordering out at work, I know exactly how much money I have budgeted for restaurants that month and if I have any left. Let's say I don't have any left but I can take $10 from my monthly fun money if I still want to eat out! If the money isn't there, I DON'T SPEND IT!
I have permission to spend! Likewise, I don't have to feel guilty hitting up my favorite meat locker because I have money designated specifically for groceries! I can afford it! If Craig needs new boots next month, I enter a category for Craig's boots! If I want to go shopping, if it is in the budget and is balanced, I can spend it!
I get better at it every month! I'm telling you it really takes at least 90 days to get good at budgeting. STICK IT OUT! It is a breeze now and I don't know how I lived without one!
Thanks for reading! You can enter the Total Money Makeover book giveaway on every financial Friday post (every Friday until Christmas). My order isn't in yet so I will announce 2 winners NEXT FRIDAY! To enter leave a comment with something you've learned or implemented in your life because of my blog and SINCERELY recommend my blog or Facebook page to a friend!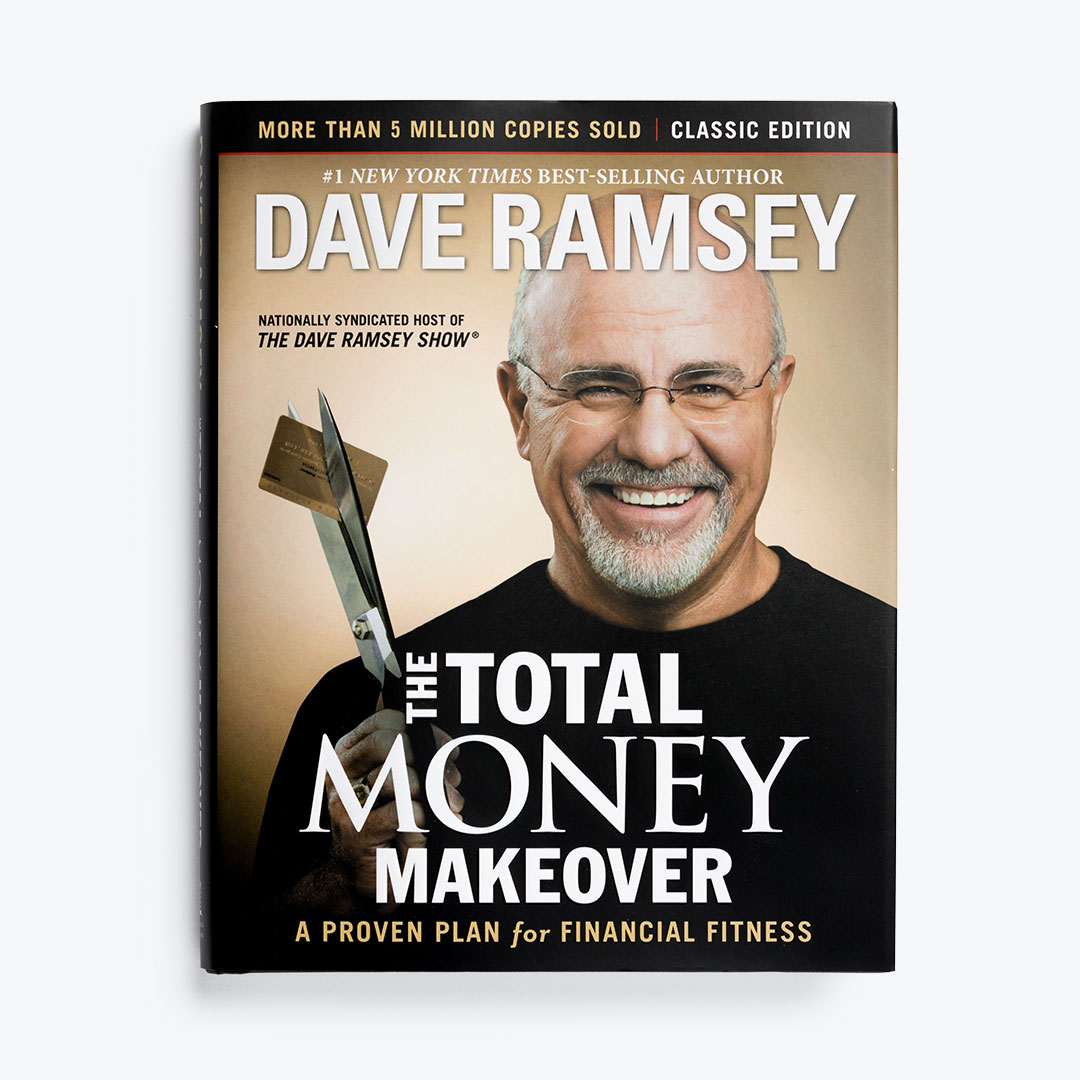 While I would love to post an affiliate link and make money off of the sales, Dave's website has a $10 sale right now! ALL OF HIS BOOKS ARE ONLY $10!! For real – it is a better deal, here is the link – it doesn't get cheaper than this!
https://www.daveramsey.com/store/books
Thanks guys! See you on Monday! I'm off to work the weekend!!